Mission from MaRS: Climate Impact Challenge
Challenge Description
A national challenge to identify Canada's most promising climate-technology ventures with the potential to rapidly reduce greenhouse-gas (GHG) emissions. The initiative aims to eliminate barriers to adoption that prevent such ventures from realizing their global potential.
Who Should Participate?
Climate technology ventures with carbon-reducing innovations across three core technology and infrastructure themes: energy, real estate, and transportation
Opportunity
Awarded a curated team of representatives from industry, government, the capital community, and relevant regulatory bodies to accelerate the adoption of your technology
Granted a customized climate impact assessment to quantify your technology's potential to reduce GHG emissions
Elevated profile as part of a national initiative
Showcased at exclusive investors and customer events and workshops
Access to the MaRS portfolio of services
25/03/2021
Submission deadline
See applicant guide
Overview
Global economic activity releases 36 gigatons of greenhouse gas (GHG) emissions every year. Canada is warming at double the rate of other countries, and we have one of the highest GHG emission footprints in the world per capita. With nine years left to rapidly mitigate the climate crisis, we must intervene to prevent the most disastrous consequences of climate change — now.
We already have a lot of the technology needed to solve the climate crisis. So, instead of focusing on the scale of the challenge, it's time to adopt and scale up those solutions.
Mission from MaRS: Climate Impact Challenge aims to address the global climate crisis by rapidly accelerating the adoption of Canada's most impactful carbon-reducing innovations. MaRS is seeking ventures across three core technology and infrastructure themes: energy, real estate, and transportation. Together, solutions targeting these sectors have the potential to mitigate gigatons of GHG emissions globally and, in the process, change the way the global marketplace views Canada's cleantech sector.
Each venture in the initiative will be paired with a curated team of potential end customers, industry suppliers, strategic investors, regulators and policymakers. These stakeholders will help identify barriers to the widespread adoption of their technologies and develop strategies for the removal of these barriers.
Learn more in the Applicant Guide (EN) or Guide de candidature (FR).
Email mfm@marsdd.com with any questions.
Challenge Structure
This challenge is aimed at identifying, implementing, and scaling Canadian climate-tech solutions with the highest potential to reduce GHG emissions while economically meeting industry needs, at scale. We will select for companies with market-ready solutions that are close to being, if not already deployed.
How to Enter
Companies must complete the following steps to apply:
Create a profile on https://challenges.marsdd.com/
Click "Accept Challenge" on the Mission from MaRS: Climate Impact Challenge webpage
Read and accept the Challenge Rules, ensuring your organization meets the eligibility criteria
Download and complete the Application Form, following word limits where indicated, and save in PDF format with your applicant name and date listed in the file name (e.g., Climate-Impact-Venture-X_March-24-2021_Submission-Form)
Click "Submit Application" on Mission from MaRS: Climate Impact Challenge webpage and upload your saved Application Form
Ensure you submit by March 24, 2021, 11:59 p.m. ET
Finalists
Up to 50 ventures will be shortlisted to receive a customized climate impact assessment using CRANE, the Carbon Reduction Assessment of New Enterprises tool. Ten finalists will advance to form the Mission from MaRS program cohort.
Benefits
The 10 selected ventures will work with a highly curated team of representatives from industry, government, the capital community, and relevant regulatory bodies. Led by MaRS, coalition members will work collaboratively with the ventures to identify and resolve barriers to their commercialization. Other benefits include exclusive showcases, workshops, events, introductions and the elevated profile that comes with being the focus of a national climate challenge.
Industry Review Committee
Energy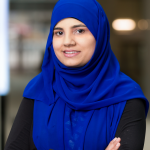 Aisha Bukhari
Senior Manager, Partner Solutions
MaRS Discovery District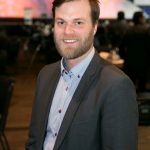 Aaron Baugh
Senior Manager, GHG Mitigation
Emissions Reduction Alberta
Kim Lauritsen
Director, Origination and Partnerships
Ontario Power Generation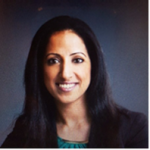 Ravi Sigurdson
Manager, Technology Development
Enbridge Gas
Real Estate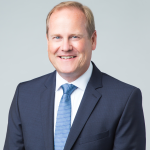 Randal Froebelius
Real Estate Lead
MaRS Discovery District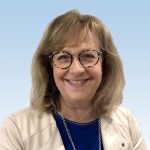 Lucy Casacia
VP of Smart Solutions
WSP Global
Ruth Weiner
Senior Manager of Energy and Environment
RBC Corporate Real Estate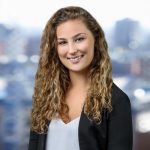 Victoria Papp
Manager, Environmental Standards
BOMA Canada
Transportation
Sasha Sud
Director, Smart Cities
MaRS Discovery District
Ken Fielding
Mentor-in-Residence, Simon Fraser University
Formerly, co-founder and CEO of Delta-Q Technologies
Mary De Guzman
Head of CSR and Sustainability
Purolator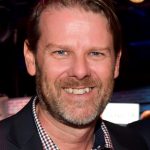 Ted Graham
Head of Open Innovation
GM Canada
Timeline
Launch date (10/02/2021)
Begin accepting applications online
Informational webinar (03/03/2021)
Register here to learn more about the program and application details
Applications close (24/03/2021)
First-stage screening (25/03/2021)
Verifying eligibility and relevance to program (March 25 to March 31 2021)
Second-stage screening (01/04/2021)
Carbon-reduction assessment tool and industry review (April 1 to May 3, 2021)
Cohort announced (24/05/2021)
10 selected ventures revealed (week of May 24, 2021)
MaRS programming (01/06/2021)
Starting June 1, 2021
Assessments and building support/engagement plan (01/06/2021)
June 1 to June 30, 2021
Coalition building (01/07/2021)
July 1 to Sept. 30, 2021
Coalition roundtables (01/10/2021)
Oct. 1, 2021, to March 31, 2022
FAQ
Companies must complete the following steps to apply:
Any technology for which you own the Intellectual Property that can substantially reduce GHG emissions in one or more of the following core technology and infrastructure themes:
Energy: Industrial efficiency, low-carbon fuels, clean power, energy storage, carbon capture, waste heat and more
Real Estate: Sustainable building materials, heating, cooling, lighting, energy management and other solutions
Transportation: Intelligent transit, electric mobility, autonomous systems and so on
The focus of this program will be on helping scale up existing commercialized technologies. However, if your solution has a short pathway to commercialization, such technologies will be considered on a case-by-case basis.
Canada should be the jurisdiction in which you file your taxes. If your company is headquartered and/or report taxes outside of Canada, we may make some exceptions if you have a considerable presence in Canada. This will be assessed on a case-by-case basis.
A shortlist of between 30 and 50 applicants will participate in a climate-impact assessment using the CRANE tool, under the supervision of MaRS and partner Rho AI. Each shortlisted applicant will receive a GHG reduction potential score.
The Carbon Reduction Assessment of New Enterprises (CRANE) tool is a carbon emissions offering developed collaboratively by Prime Coalition, Rho AI, Greenometry, Clean Energy Trust and Project Drawdown. CRANE is a standard methodology for assessing the potential climate impact of a new venture and the technologies, solutions, or business models they bring to market. The CRANE tool will be used to conduct climate impact assessments of new technologies with transparent data analysis.
The Industry Review Committees (IRCs) are panels that will be composed of industry representatives and government leaders with expertise in the energy, real estate and transportation sectors, who will contribute to the selection process of the program. They will provide feedback on the relevance of the applicant technologies to immediate market needs.
Our primary selection filter will be based on climate-tech solutions with the highest potential to reduce GHG emissions while economically meeting industry needs, at scale. We will select companies with market-ready solutions that are close to, if not already deployed. We will also work to ensure that solutions are technically sound, reasonably differentiated, and address a well-framed problem with potential for significant long-term impact.
Please refer to the applicant guide for further details on the selection criteria.
There is no cash prize associated with the program. If selected:
MaRS will work with your company to build a curated team of representatives from industry, government, the capital community and relevant regulatory bodies to lower or eliminate barriers to adoption.
You will receive access to business advisory services, market research and other targeted supports offered through the MaRS Momentum or Growth Services programs.
You will receive VIP access to the MaRS cleantech investor network and Venture Capital Syndicate, as well as special Mission from MaRS events and workshops that will put you in front of potential customers and partners.
You will benefit from national Mission from MaRS exposure, including highlights in press releases, case studies, media reports and industry events focused on carbon reduction.
You will receive opportunities to build relationships with the other selected ventures and industry coalitions through ongoing workshops and capacity-building activities.
There will be potential for the commercial deployment of your company's solution as a result of coalition activities and potential access to funding to support that deployment.
All programming will be delivered in English only.
Led by MaRS, coalition members will work collaboratively with you over the course of 9 to 12 months, commencing June 2021, to identify barriers to adoption that are preventing widespread deployment of your innovation. Together, we will work to lower or eliminate those barriers.
There will be a monthly cadence of coalition meetings (~2 hours), with intermediate communications, planning, and action items supported by MaRS to drive progress month-to-month. The value of the program will be proportional to time investment. Additional opportunities and relationships may emerge from the core program activities.
Yes, several team members can participate in programming as long as they are directly relevant to the issue(s) being addressed, but you should assign a lead point of contact for your company (e.g., executive assistant). You should also assign an executive to represent your company at monthly coalition meetings.
Your privacy is immensely important to us, and we respect the need for confidentiality. If you do apply, all of the information collected through our online application form will only be viewed by Challenge support staff and our review committees (MaRS advisory staff and outside technical/industry experts from our Industry Review Committees) for the purpose of cohort selection. Industry Review Committee judges will sign non-disclosure agreements as part of their participation in the review process. If selected, we will sign an agreement with you that will detail how your information will be treated by MaRS and when this information might be shared (for example, with investors and potential customers/partners). Your information will be kept confidential and will not be shared unless you have given us permission.
Les sociétés doivent réaliser les étapes suivantes pour participer :
Cela correspond à toutes les technologies dont vous détenez les droits de propriété intellectuelle et pouvant réduire de manière importante les émissions de GES dans un ou dans plusieurs des secteurs des technologies et des infrastructures suivants :
Énergie : Efficacité industrielle, carburants à faible teneur en carbone, énergie propre, stockage d'énergie, captage du carbone, perte de chaleur, etc.
Bâtiment : Matériaux de construction durable, chauffage, climatisation, éclairage, gestion de l'énergie et autres solutions
Transport : Transport intelligent, mobilité électrique, systèmes autonomes, etc.
L'objectif du présent programme est de favoriser l'adoption à grande échelle des technologies commerciales existantes. Toutefois, si votre solution est sur le point d'être commercialisée, on pourra considérer votre technologie, au cas par cas.
Votre juridiction fiscale doit être le Canada. Si votre société dispose d'un siège social et/ou paie ses obligations fiscales à l'extérieur du Canada, il se peut que nous vous accordions une exception si votre présence au Canada est suffisamment forte. Cette évaluation sera menée au cas par cas.
Nous établirons une liste restreinte de 30 à 50 candidatures pour participer à l'évaluation des impacts sur le climat en utilisant l'outil CRANE, sous la supervision de MaRS et de son partenaire Rho AI. Chaque participant de la liste restreinte recevra une note de potentiel de réduction de GES.
L'outil CRANE (Carbon Reduction Assessment of New Enterprises) est un outil de mesure d'émission de GES offert et développé collaborativement par Prime Coalition, Rho AI, Greenometry, Clean Energy Trust et Project Drawdown. CRANE est une méthodologie standard pour l'évaluation des impacts potentiels sur le climat des nouveaux projets et des nouvelles technologies ainsi que des solutions et des modèles d'affaires arrivant sur le marché. L'outil CRANE sera utilisé pour réaliser des évaluations des impacts sur le climat des nouvelles technologies grâce à des analyses de données menées de manière transparente.
Les comités d'évaluation de l'industrie (CEI) sont des équipes de juges composées de représentants de l'industrie et du gouvernement dotés d'une expertise dans les domaines de l'énergie, du bâtiment et du transport. Ces personnes contribueront au processus de sélection du programme. Elles fourniront de la rétroaction sur la pertinence des technologies des participants afin de répondre aux besoins immédiats du marché.
Notre filtre de sélection principal repose sur les solutions technologiques canadiennes ayant trait au climat avec le plus haut potentiel de réduction des émissions de GES, tout en répondant aux besoins économiques de l'industrie à grande échelle. Nous choisirons les entreprises avec une solution prête pour une mise en marché qui est déjà déployée ou sur le point de l'être. Nous nous assurerons également que les solutions sont rigoureuses sur le plan technique, raisonnablement différenciées et répondant à un problème bien délimité, avec un potentiel d'impact à long terme important.
Veuillez consulter le guide de candidature et la section des critères pour plus de détails.
Il n'y a aucun prix monétaire associé au programme. Si vous êtes sélectionné :
MaRS collaborera avec votre entreprise afin de mettre au point une équipe personnalisée de représentants de l'industrie, du gouvernement, du secteur financier et des entités réglementaires pertinentes afin de réduire ou d'éliminer les barrières d'adoption.
Vous recevrez un accès à des services de conseils aux entreprises, à des études de marché et à d'autres aides ciblées offertes dans le cadre des programmes Momentum ou Services de Croissance de MaRS.
Vous recevrez un accès VIP au réseau d'investisseurs des écotechnologies de MaRS et à son groupe de capital de risque (Venture Capital Syndicate), ainsi qu'aux événements spéciaux et aux ateliers de la Mission MaRS qui vous exposeront à des clients et à des partenaires potentiels.
Vous bénéficierez de la visibilité offerte par le programme Mission MaRS, y compris des présentations dans des communiqués de presse, des études de cas, des rapports médiatiques et des événements de l'industrie portant sur la réduction des émissions de GES.
Vous aurez l'occasion d'établir des relations avec d'autres projets sélectionnés et des coalitions dans l'industrie grâce à des ateliers continus et à des activités de développement de capacités.
Vous profiterez d'un potentiel de déploiement commercial de la solution de votre entreprise à la suite des activités de la coalition et d'un accès potentiel à du financement pour appuyer ce déploiement.
Nos programmes sont tous offerts uniquement en anglais.
Sous la supervision de MaRS, les membres de la coalition collaboreront avec vous au cours d'une période de 9 à 12 mois (à partir de juin 2021) pour déterminer les barrières d'adoption empêchant un déploiement étendu de votre innovation. Ensemble, nous travaillerons à réduire ou à éliminer ces barrières.
Les réunions de la coalition se dérouleront sur une base mensuelle (environ deux heures), avec des communications intermédiaires, des activités de planification et des points d'action appuyés par MaRS pour favoriser une progression d'un mois à l'autre. La valeur du programme sera proportionnelle à cet investissement en temps. D'autres possibilités et des relations peuvent émerger des activités principales de ce programme.
Oui, plusieurs membres de votre équipe peuvent participer au programme, pourvu que leurs activités soient pertinentes au problème traité. Vous pouvez toutefois affecter un point de contact principal pour votre société (par exemple, un adjoint exécutif). Vous pouvez également affecter un représentant exécutif de votre société pour les réunions mensuelles de la coalition.
Le respect de votre vie privée est extrêmement important pour nous, et nous respectons les exigences de confidentialité. Si vous soumettez votre candidature, toutes les informations collectées dans le formulaire de candidature en ligne ne seront consultées que par le personnel responsable du Défi et les comités d'évaluation (conseillers de MaRS et experts techniques ou de l'industrie externes des comités d'évaluation de l'industrie) dans le but de sélectionner la cohorte de finalistes. Les juges des comités d'évaluation de l'industrie signeront des ententes de confidentialité dans le cadre de leur participation au processus d'évaluation. Si vous êtes sélectionné, nous signerons une entente avec vous avec les détails sur comment vos informations seront traitées par MaRS ainsi que le moment où ces informations pourront être partagées (par exemple, avec des investisseurs et des clients ou des partenaires potentiels) Vos renseignements resteront confidentiels et ne seront pas partagés, sauf si vous nous octroyez l'autorisation de le faire.